Gary 'Gaz' Beadle is a British reality star, who appeared on shows such as Geordie Shore (a spinoff of Jersey Shore) and MTV's Ex On The Beach.
Earlier today, his 2.9 MILLION followers on Instagram went crazy – as a shirtless photo revealed, well, almost everything.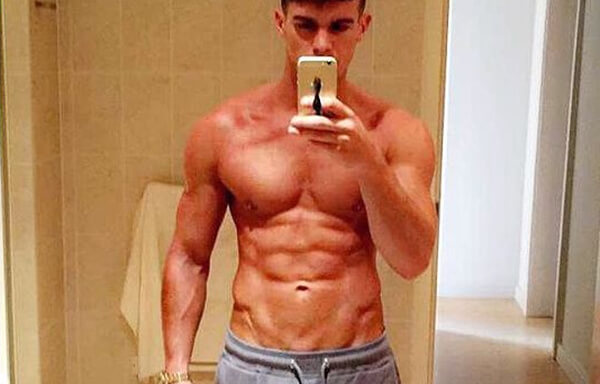 The 28-year-old definitely has the body of a reality-TV hunk, with an impressive six-pack. The shot was probably taken after a gym session, but it seems Gaz got a bit… "too" excited.
Fans were quick to mention "Parsnip", which was Gaz' ex' nickname for his penis. A rather large parsnip, that is.
Update: The original photo was eventually deleted. But then Gaz posted this one – which is… close enough:
https://www.instagram.com/p/BJP2GnhDA_t/?taken-by=gazgshore
And you might as well enjoy some other enjoyable – though not quite as revealing – shots of Gaz:
No filter needed indeed –
There's that six-pack again:
And a bromance moment: