For years and years, porn stars have been using aliases, for a multitude of reasons. In this day and age, when they also often become social media stars, the 'porn star' persona and the real person sometimes get mixed.
So today, in a courageous video, super-popular gay porn star Blake Mitchell decided to ditch the alias once and for all – and to now go by his real name: meet Lane V. Rogers.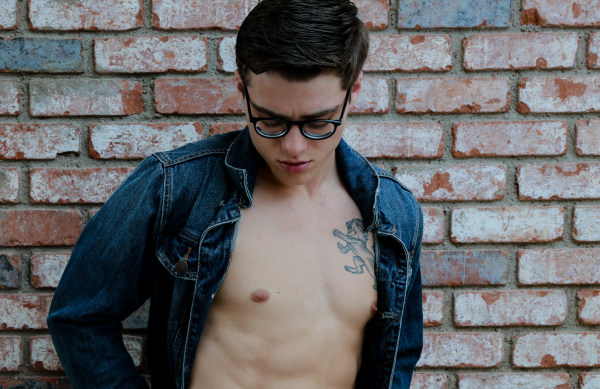 24-year-old 'Blake Mitchell' started his porn career when he was 18, as a webcam model. After he gained some popularity, he joined twinkish gay porn studio Helix Studios, and has performed for them for several years, being one of their most recognised stars. (You can see his scenes via this VERY NSFW link).
Blake also appeared in a few scenes on Davey Wavey's gay erotica website – Himeros.TV (Also NSFW Link!)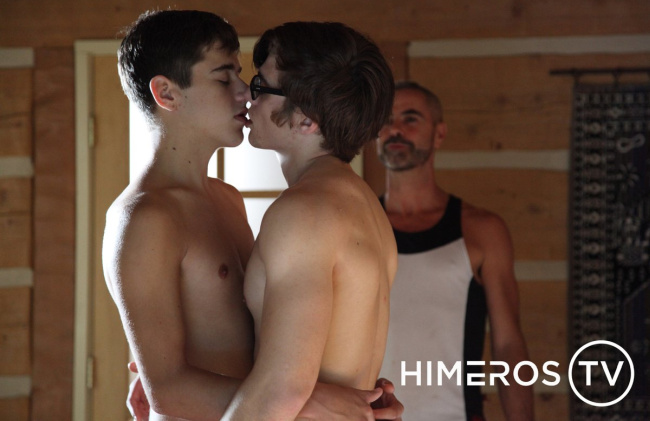 Earlier this year, Blake announced his retirement from Helix, and has since only posted gay porn clips on his boyfriend Chad's OnlyFans page. Blake has hinted in recent months that he's working on a new gay porn venture, possibly with fellow former-Helix model, Joey Mills – but we're still waiting to find out what they're cooking up.
Blake is also an advocate for the bisexual community, speaking often about his bisexuality and the hardships it sometimes brings with it.
Late during the weekend, Blake changed his social media handles on both Twitter and Instagram to "LaneVRogers", and posted a video, where he's clearly nervous – but also excited.
"What's up guys? this is crazy…

You guys know my real name now, that's it, I'm Lane. It's weird to say. I don't feel I've said that in a video like this in a long time. It's crazy, but I'm happy.

As I make this transition into a new chapter of my life, it feels authentic to be going by the name that my mother so graciously gave me."
Watch it here:
My Name is Lane. pic.twitter.com/tTah9XRQSz

— My Name is Lane (@LaneVRogers) May 25, 2019