Gay men have different tastes when it comes to sex – there are tops and bottom and sides and everything in between. But what do you do when the guy you're interested in identifies as gay, but says he HATES cocks AND doesn't want anything to do with anal sex?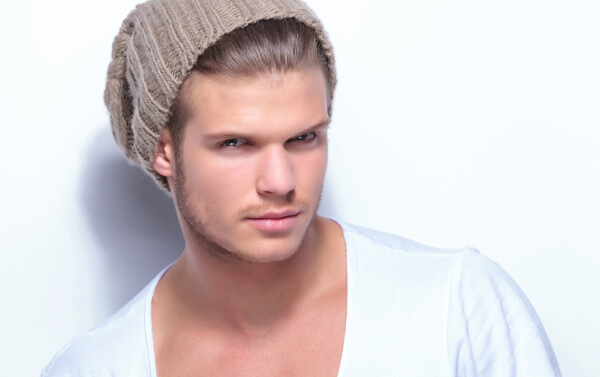 That's what happened to this guy on Reddit, who really likes someone – but has no idea what to do with him, since the guy never wants to touch another penis (other than his own)…
"There is a guy that I like and respect", the man writes, "but he has this thing against dicks. He says that penises really do not interest him at all."
And he continues:
He is quite disinterested in cocks and is happy not to come in contact with them at all. He is happy to not touch a penis for the rest of his life (except his own of course).

I have never heard of this at all and struggle to get my head round it. I keep thinking there must be an angle I am missing. From all the years of gaydom and hundreds of hours of discussion and all sorts of reading, this is one of the oddest phenomena I have ever heard of. It really really does not make sense to me.

It is so confusing on so many levels because as a man, there are not too many ways to get an orgasm. So you would think the lack of engagement of the penile variety is totally a problem if you want to achieve a satisfying sexual relationship. There is a very mutual and deep appreciation that orgasms include penises!

So you would think that maybe this guy is a total heartless and selfish c**t just getting off and not caring about the other fella. However, he is a total sweetheart and truly lovely. He is the rare someone who really gets feelings and emotions.

He identifies as gay / bi and likes and appreciates guys. He enjoys the company of the gays and is happy to hang out. So he is not some obvious man-hating homophobe somewhere inside that may explain his penis loathing.

He says that he is upset at the thought that a guy he hooks up with does not enjoy the sex. He is thoughtful like that. But honestly believes that there are guys that will be happy to have a non-penile contact sexual relationship??? He reckons there are total bottoms out there and guys that really enjoy finishing themselves off.
I am so so so confused.

If things weren't complex enough, he is not interested in any anal play. No touching of his anus, not one bit. Nothing at all. Not keen. Nothing gets close to there. Not excited by it, not interested, not loving it one little bit. Tried it and now it is out-of-bounds.

What!? What is going on??

But I am really attracted to his compassion and his wit. It is rare to find a someone who is so passionate and so determined as well. But can such a combination exist in a person or is it some elaborate made up story?

Maybe some form of asexualism? Or a variety of OCD? Maybe I have lived a sheltered life?