Having portrayed gay porn star Brent Corrigan in King Cobra, Garrett Clayton is understandably often grilled about his own sexuality.
And while he mostly prefers not to discuss it – Garrett did have an empowering message for Pride, aimed at his LGBTQ fans.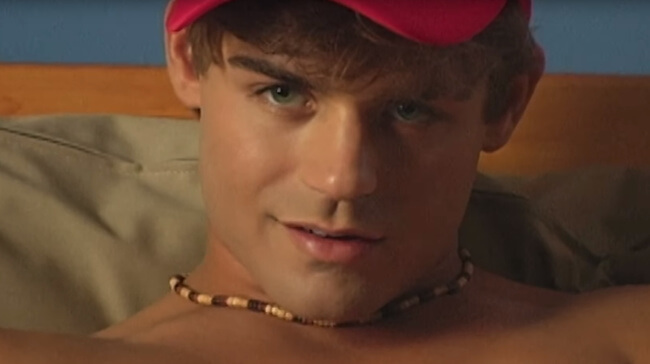 In a recent interview with Queerty, the 26-year-old actor indicated ahead of the interview that he would prefer to keep his personal life private. He did, however, explain why he was interested in taking the role on King Cobra, following his days as a clean-cut Disney Channel star.
"People don't want you to change", he says. "And then when you change, they kind of fight it. [King Cobra] was a really cool piece and it was a really interesting role and I got to delve into a completely different lifestyle and work with incredible people."
When asked whether he has a message to his many LGBTQ fans for Pride month, Garrett had this to say:
Be who you wanna be – everybody else's opinions are irrelevant. Love yourself and fuck what anybody else thinks – that's what I say.