Justin Bieber sure has some crazy screaming fans – and this time, they took it a step further, by… pulling his pants down in the middle of street in Prague.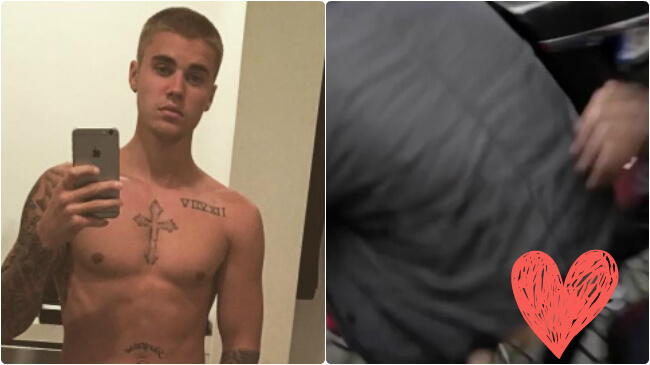 This isn't the first time we've seen the 22-year-old singer's buns, of course (and other parts, if you include "those" photos from earlier this year), and he often posts his own raunchy photos. But it's awkward when it happens in a crowded street.
Bieber is in the Czech Republic these days, following his "Purpose" tour. While leaving a store in Prague, he was greeted by a bunch of very loud fans – when one of them, pulled his pants down. His bodyguard had to jump to the rescue.
TMZ posted a video of the incident: