The DC Cinematic Universe didn't get much love from the fans so far (at least until Wonder Woman came along). But Ezra Miller looks like he's going to be an interesting (and handsome) Flash in the cinematic incarnation of the character, in the upcoming Justice League.
And it seems Ezra is a big fan himself – as he talks about his "orgasmic" relations with Batman's car, and his equally fondish feelings towards Jason Momoa's… trident.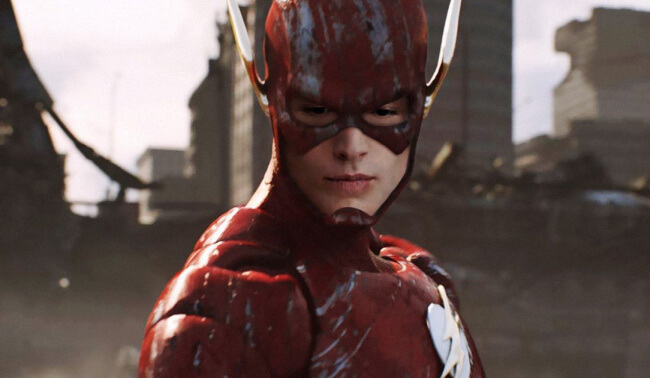 The 25-year-old Ezra Miller, who you might have seen last year on Fantastic Beasts and Where to Find Them will début his role as The Flash in the  Justice League film, and later on is expected to star in his own Flash movie. And with all our love to Grant Gustin – Ezra looks like he can carry the part as well.
Speaking with SFX Magazine, as reported by Comic Book, Ezra had good things to say about the Batmobile – Batman's (Ben Affleck) car.
"You know what it feels like sitting in the Batmobile? It's like an orgasm. It just ripples through your whole body. Oh my God."
During filming, Ezra also kept touching his co-stars'… weapons.
"I would just touch Jason's [Momoa] trident all day. He'd be like, 'Get off my trident!'

I'll just touch Cyborg's glowing eye. Just gently caress the glowing eye, you know?

The lasso, I was always grabbing the lasso. All the Bat gadgets…Man, it's awesome. Fucking awesome."
Well – we're now waiting with some anticipation.