Downton Abbey is about to start its sixth and final season (September 20th in the UK, and January 3rd 2016 on PBS in the U.S.), and we're all eagerly waiting to find out the fate of Thomas Barrow, the show's gay – and often quite villainous – under-butler.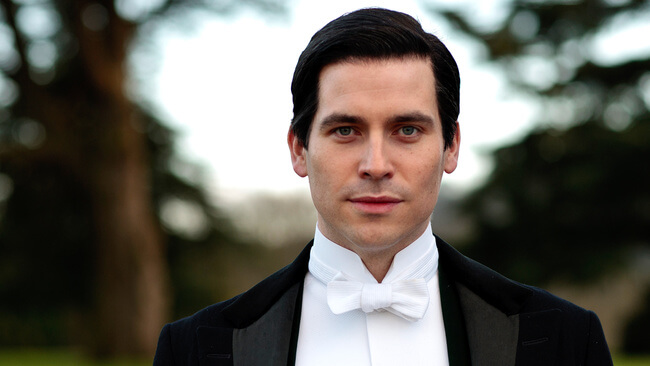 Barrow, portrayed by British actor Rob-James Collier (38), has had his fair share of misfortunes (and had given plenty), many of which were related to his issues as a gay man in early 20th century England. In a recent interview with The Telegraph, Collier hinted at a possible sad ending for our favorite butler:
"When we had the read through, we'd only had scripts one to five, Julian Fellowes [The show's creator] sidled up to me and said, "I hope you're prepared to be the tragic hero of this series, darling?" And I thought, oh, that sounds ominous. But that is very much Thomas's remit this year; it's about – because we've dealt with his sexuality from different angles – but it's all about him trying to be truly happy with himself. That's what it's all been about with Thomas. That's why he's been so conflicted."
Fellowes himself added to to our worries of going back to the early Hollywood days of "The Gay Character Dies At The End" by saying:
"The fact that everyone watching it knows this is the end means they will, I hope, indulge us and accept more resolution than we normally go for."
Over the seasons, Barrow's sexuality has given him nothing but grief. In season 1 he tried to kiss the handsome Turkish diplomat Kemal Pamuk (Theo James), and was slapped and extorted for it.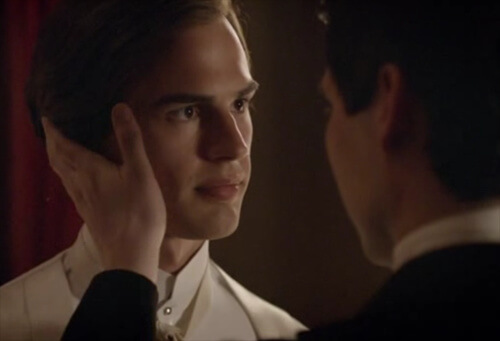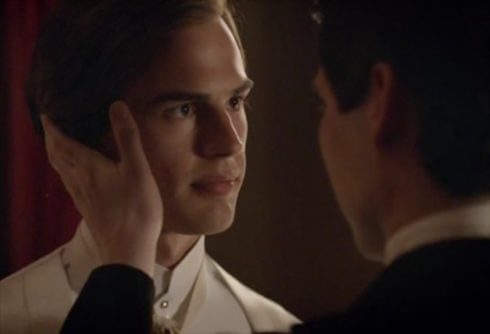 Later he fell in love with the beautiful footman Jimmy (Ed Speleers) – at least he has marvelous taste in men – tried to kiss him as well, and was almost arrested for it.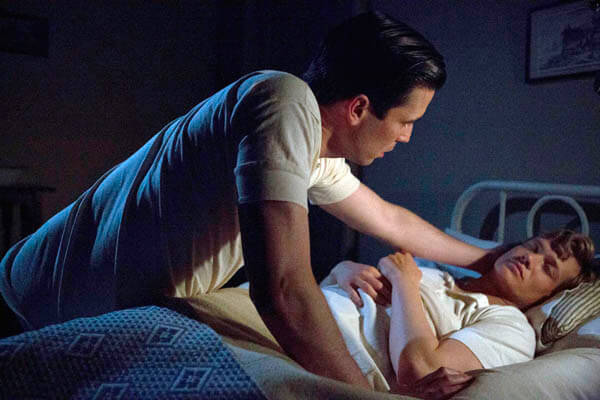 Last year's season 5 included a controversial storyline, in which Barrow tried to "cure" his homosexuality with dangerous injections. On the matter, Collier had this to say to the IBT UK:
"We've dealt with Thomas' sexuality and he always appeared to be happy but we found out last year that he wasn't. He never resolved it last year, he thought he could cure it by injecting himself. It's always underlying that he always has to reconcile who he is with himself, good or bad. That's what this series is all about for Thomas."
Will Thomas finally get a proper love interest in season 6? We'll have to wait and see. In the meantime, the character is having a positive effect with some of the young gay viewers:
I've had teenagers who haven't come out to their families and it was how Thomas' struggles resonated. The worry about getting exposed and they're yet to come out to their families and friends, their insecurities like: 'Am I going to get accepted, how are my family going to deal with this?' It's a huge thing.
Watch Downton Abbey's Season Six Trailer, and try not to tear up: