Seems like there's no shortage of "curious" straight guys these days. And when one of them started using Grindr for the first time – he came to Reddit to share his surprise.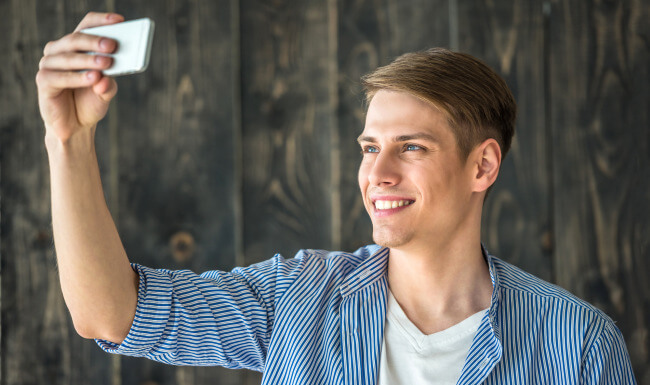 The guy, who is still on the straight side (he "just wants to jerk off with men"), was especially impressed with how easy it all seemed to be:
I posted a few days ago for advice on finding guys to jerk off with. I decided to go ahead and download Grindr.

Holy shit my phone hasn't stopped blowing up. My question for you guys: is it this easy for gay guys to hookup? Seems like a ton a work to hook up with girls but guys have been coming out of the woodwork responding to my profile.

I'm 19 and in decent but not amazing shape. I used a shirtless but headless photo as my profile picture. That same strategy would get me shit on tinder with the girls around here.
The men of Reddit were quick to offer their own advice:
Yes. It's pretty much the only advantage of being gay. There's no song or dance, it's just "Hey, wanna do this?"
Welcome to the dark side. You won't have trouble finding a dude to do more for you than you'd be willing to do in return… Just saying, there are plenty of gay guys that would love a straight fwb that wants bj's and whatnot without all the baggage that goes along with a relationship.
For me, getting any messages on Grindr is very hard. I'm an average weight, but have an ugly face. =\ I actually one time put pictures of just my feet, and that got more messages than my face pic (I didn't realize so many guys had a foot fetish).
You also have the fresh meat effect. After a week or so the messages will slow down.