A big penis is not always a blessing! As this gay guy on Reddit recently found out, if you have something big in your pants, some people might mistake if for something else – for example, you having the hots for them.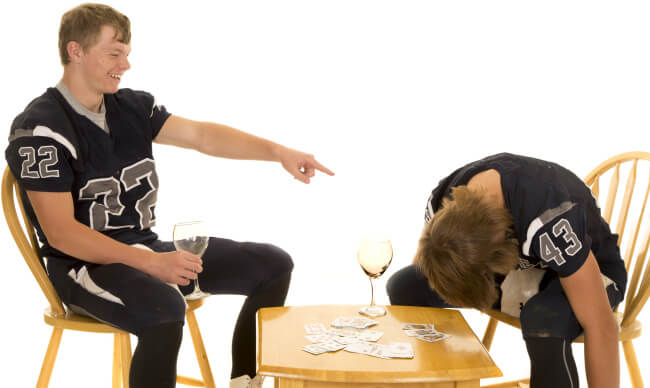 "I was sitting on Facebook the other night, minding my own business", the man writes, "When out of the blue a guy who lived in my dorm back in college sent me a message: 'You're terrible at hiding boners lol'".
And it went on from there:
Perplexed, I asked him what he meant. He told me that when we would stop and chat in the hallways sometimes, he would see me sporting an erection, and apparently he thought that meant I was into him.

Frankly, this was kind of an annoying guy – we were acquaintances but I was not sexually or romantically interested in him in the slightest.

My flaccid is about 5-5.5″ long x4.5″ thick, and I definitely used to walk around commando in athletic shorts, so it's understandable how it could be mistaken for an erection.

I tried to laugh it off and told him that I definitely hadn't been sporting an erection. He told me that I didn't have to be so shy about it because it looked to be an alright size, and he asked if he could see it in person. At this point, I just stopped replying because I was thoroughly weirded out.

Unfortunately there are a number of gay men out there who are like this. They feel entitled to others' bodies. We get on Donald Trump for his lewd talk, but this is a problem in male culture overall. It's not okay to disrespect someone's autonomy, and I've been violated like this too many times to count.