We were all very happy this week to see Colton Haynes sex scene on American Horror Story: Cult, where he and Billy Eichner shared some very kinky moments. But what did Colton's fiancé think about all this?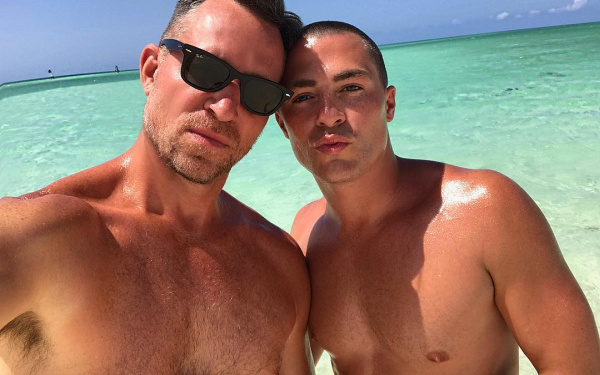 Colton Haynes, The 28-year-old openly gay former Arrow and Teen Wolf, got engaged to Hollywood florist Jeff Leatham earlier this year, and the two are set to get married in two weeks.
et voila pic.twitter.com/uJ1rJ9o9IH

— James Besanvalle (@JamesBesanvalle) October 12, 2017
But while we had fun watching Colton having hot gay sex on-screen, was it awkward for his husband-to-be? Speaking with Entertainment Tonight, Colton says things are… OK.
I just showed him [the scene] in the car and he was laughing. He loves Billy Eichner and so do I.

Jeff's so used to it. That's my job. We had protection on. We had clothes on and it's just fun.

Billy and I laughed the whole time … it was awkward. So awkward, but we got through it.
Colton also says there are quite a few more sex scenes coming up for him later in the season – some with partners we "would never expect." Can we see a Colton-Evan Peters pairing, please???