Cody Christian, the 21-year-old star of "Teen Wolf" and "Pretty Little Liars", is the latest victim of a nude video scandal, after a video showing him in "various states of undress" has leaked, and was posted online. According to sources, the actor is "furious" and "mortified" over the leak.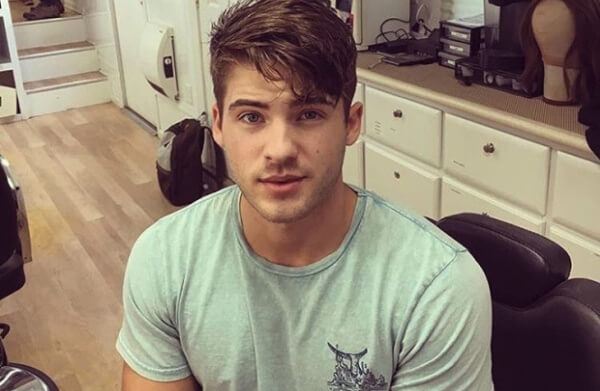 Cody, known as Theo Raeken on "Teen Wolf", apparently sent the video to a female friend before it appeared online yesterday.
While at this point there is no official comment on Cody's social media pages, sources close to him have told Hollywood Life that he is feeling violated.
"To say he is pissed would not even begin to do justice to the level of his anger right now. But the main feeling he's experiencing is humiliation.

He seriously can't believe this has happened to him – he never in a million years thought he would fall victim to a betrayal like this, and he feels violated."
[Two weeks later, Cody broke his silence]
Meanwhile, Cody's fans have taken to twitter in support of him with the hashtag "#WeRespectYouCody", saying they refuse to watch the video or photos from it.
Shortly after Cody's ordeal, another hashtag started trending on Twitter – "WeRespectYouTyler", as there seem to be leaked nude images of another "Teen Wolf" star, Tyler Posey, doing the rounds – though we have no further information about them at this point.
#WeRespectYouTyler #WeRespectYouCody
They deserve all of the love and respect of the world ❤ @ReallyCody @tylergposey pic.twitter.com/TVyXp5Hfai

— 사피아🖤🇰🇷 (@_PuppyWang_) January 15, 2017