A new trailer for Thor: Ragnarok was released this week, in time for Comic-Con, and there are two things made very clear in it: Chris Hemsworth looks wonderful in his new, shorter haircut. And Chris Hemsworth looks amazing when he takes his shirt off.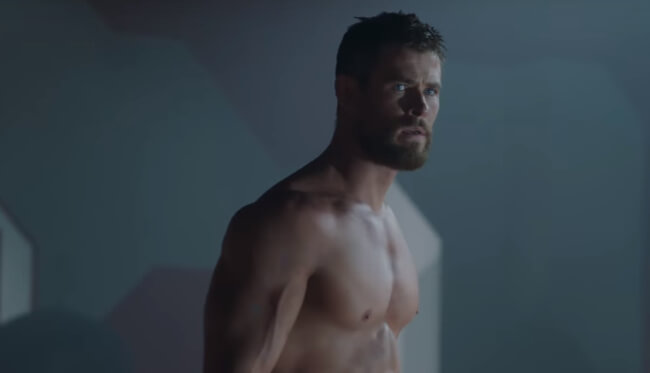 In the upcoming Thor: Ragnarok, set to be released on November 3, Chris Hemsworth (who portrays Thor, the hammer-wielding Norse god) is going to team up with his brother Loki (Tom Hiddleston) again, as well as The Hulk (Mark Ruffalo).
The new trailer shows some cool fighting scenes, some amusing one liners, and a short-haired Chris. Finally!
But best of all – it also shows Chris shirtless for a moment. And yep, the 33-year-old actor definitely worked hard to look like a God.
Enjoy: