Coming out to your parents is never an easy thing. But can you imagine coming out to your father, only for him to… do the exact same thing?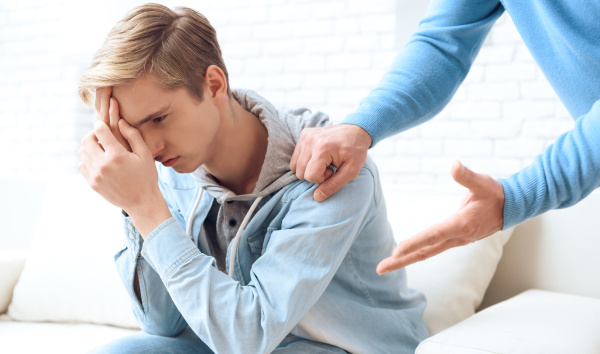 That's exactly what happened to this guy on Reddit, who had to muster the courage to finally come out – when things went, well, not as he imagined they would go.
"I grew up with just my dad", he writes, "and I've had a close-relationship with him.
"He's always been single and never really went on dates or anything. He always said that he wanted to focus on me and didn't want to bring someone in my life who might leave."
Then, the son met up with his father – planning to finally come out as gay.
"It was really scary but also exciting; there was a tiny part of me that expected the worst but I knew he wouldn't disown me.

We met up and had lunch in the park and once we'd finished eating I told him. And boy, was it awkward. He looked stunned but looking back I think he was mustering the courage to tell me.

I was literally shitting myself cus he didn't say anything and for a moment I thought I'd just ruined my relationship with my dad.

But then he tells me "I am too."

Wtf? I thought he was joking or thought I wasn't being serious. It's funny looking back because of all the awkward silences. But he ended up telling me that he was Bi and had known since he was my age.

Both of us were kinda in disbelief but soon enough we were laughing about it. I seriously fucking love my dad, I couldn't have asked for this to be any better."