Brooklyn Beckham, the 19-year-old model son of David and Victoria Beckham, is never too shy about posting thirst-inducing shirtless photos on Instagram.
However, his fans recently went crazy over a photo where he DOES have a shirt on, because… well… bulge.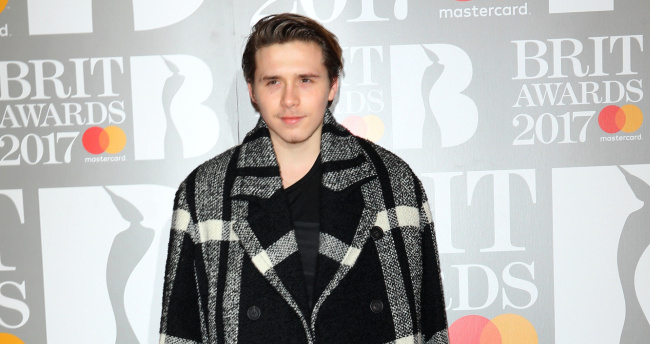 Brooklyn, who has more than 11 million followers on Instagram, took the picture while on a rooftop. It's an artsy black and white picture, but thirsty fans never miss a prominent bulge – which became the talk of the comments section.
The comments went from a simple "nice view!" up to "I need that bulge in my mouth", and of course – "He certainly looks pleased to see us."
And as much as we love seeing black and white and blurry bulge photos, these will make you even happier:
And…