Tens of thousands of people took part in New York's Pride parade this weekend in a colorful celebration. Things got emotional when Brian, a club promoter from New York, bent down on one knee to propose to his boyfriend – while streaming the whole thing live on Facebook.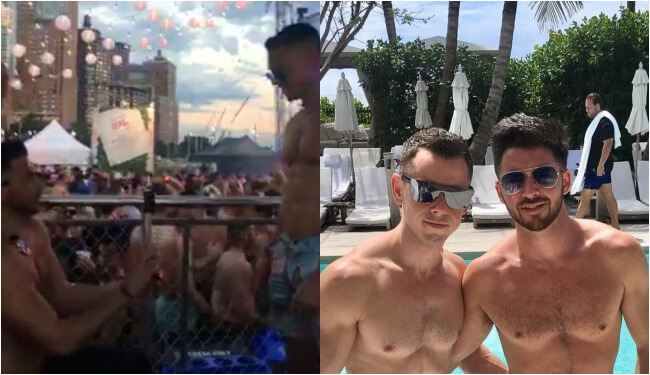 Brian Rafferty and his boyfriend Daniel Welden have been together for a year, when Brian decided it was time to propose.
https://www.instagram.com/p/BVXc5I9jTYz/?taken-by=brianrafferty
"I'm about to propose to Dan right now", Brian says at the beginning of the video, which he streamed live on Facebook during Pride. "I'm 'a little' nervous… I don't know where he went…"
Rest assured, Brian did find Daniel eventually, and went down on one knee, as the Pride crowds around him started cheering.
The outcome? Daniel said Yes!
Watch it right here: