Feels so good to have David Lynch's Twin Peaks back in our lives, with the mysteries, the captivating music, the beloved returning characters, and… one particularly hot young man, who strips and has sex on the first episode.
Many viewers were wondering who this hottie, Ben Rosenfield, is – so we decided to check. Careful, though – this article contains SPOILERS to Episodes 1 and 2 of Twin Peaks Season 3.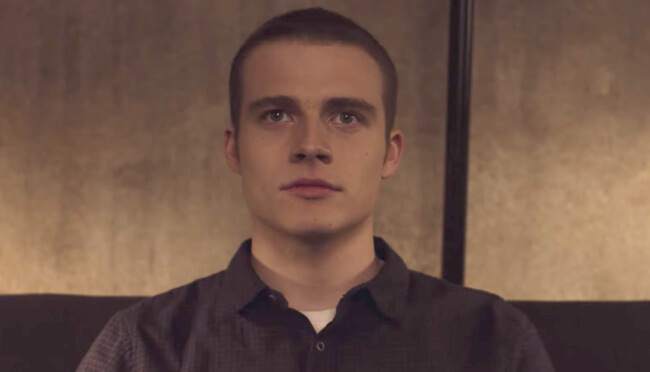 24-year-old Benjamin (Ben) Rosenfield first appeared on the Episode 1 of the new Twin Peaks season when we moved to the New York story-line. He portrays Sam Colby, a young (presumably college student) handsome guy, who's on duty in a mysterious basement, guarding a strange – seemingly empty – glass box.
Later on, Sam's lady-friend brings him coffee, and eventually the two manage to sneak past a security guard upstairs and go down together, as the woman wants to see his workplace (and his… other things, as it turns out).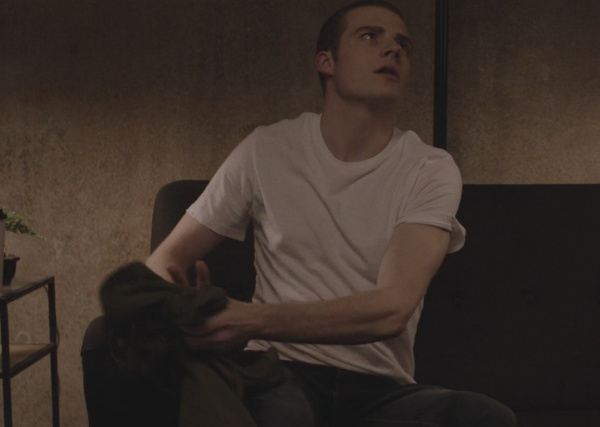 At this point, the two start making out, the woman undresses, and gladly for us, hunky Sam takes his shirt off as well (revealing an impressive upper body), and the two go at it. Things get very tense at this point – will he, or won't he, take his pants off?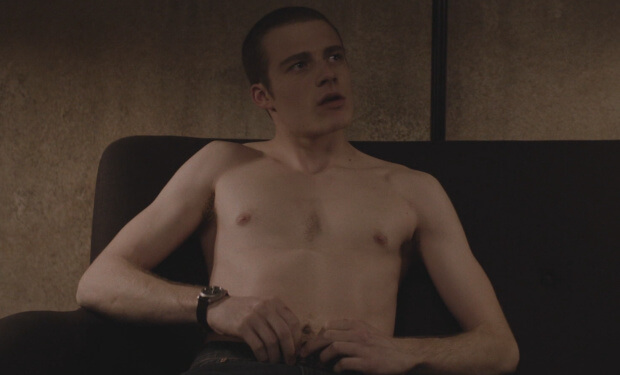 Oh yeah, it was also tense because a strange, grey monster then appeared in the box, and apparently killed them both. Bye Sam, it was fun while it lasted!
Benjamin (Ben) Rosenfield, who plays Sam, is an actor who appeared in a few films (Affluenza, 6 Years), but is mostly known for his role on Boardwalk Empire, where he played Willie Thompson on the 4th and 5th seasons.
His film Affluenza, from 2014, should be noted for having not only one hottie, but three – Grant Gustin (The Flash) Gregg Sulkin, and Ben. It tells the story of a photographer who "finds himself caught up in a world of money, sex, and privilege." Here's the trailer for that film:
The film 6 Years, from 2015, is about a young couple who spiral down a violent path. It begins with scenes of Ben having sex, dipping in the river, and having sex again. Enjoy:
Following that, Ben Rosenfield also appeared in a Woody Allen movie, "Irrational Man", and – he's also a musician who performs his songs on stage.
Unfortunately for us, his fate on Twin Peaks seems to have been sealed, and we might never see him again – then again, on Twin Peaks, even the dead don't always stay dead…