Augusta Alexander is a popular model who we've written about in the past – so we were surprised to find out he's now… in the army. And the thing is, he's even hotter than before, as his recent photos prove…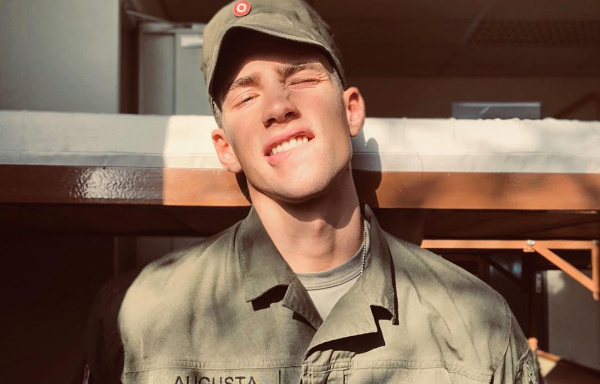 Augusta Alexander is a 20-year-old model from Vienna, who is also a judo champion, an engineer, and these days is apparently in the army, as part of the obligatory service for men in Austria.
Luckily for us – and for his more than 400,000 followers on Instagram, Augusta keeps posting photos – in and out of his uniform. Without further ado… enjoy:
In the army now…
Dog tags are important
He has time to chill, that's good
Shaving is a must!
So adorable
And this one has nothing to do with the army – but, you know…