Frankly, we would watch anything Augusta Alexander does – the Austrian model is just so hot, he would look sexy reading the phone book. But seeing him barely dressed and covered in water – due to a prank – well, that's even better.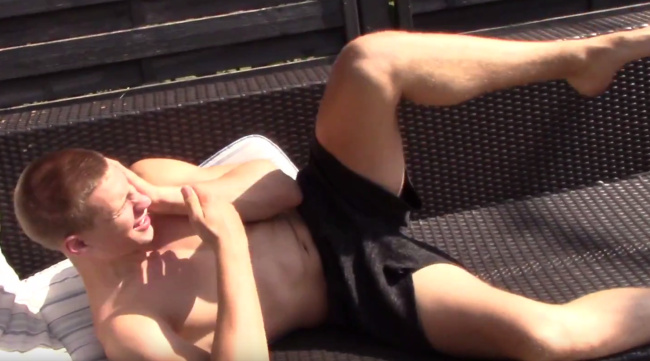 Augusta Alexander, the popular Viennese model who has more than 300,000 followers on Instagram, also has a fairly new YouTube channel.
https://www.instagram.com/p/BXajamQnL8S/?taken-by=augusta_alexander
Recently, we got to watch him strip and dip in ice water on that channel, and now we get some more water-based fun: poor Augusta keeps getting water-filled balloons thrown at him, all while wearing close to nothing.

Enjoy: