We've been following Austrian model Augusta Alexander for a long time – and were obviously sad when he took a long break from social media. But boy, is he back…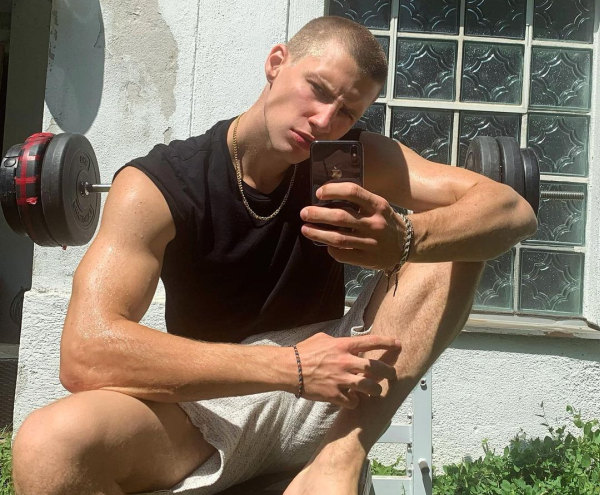 The 6.2″ model has more than 500,000 follows on Instagram – and for good reason. He's been modelling for several years, and was even a real (sexy) soldier for a few months.
A few months ago, he started posting on Instagram again – and we've been gawking ever since. So let's enjoy those images together…
Anyone wants to get painted?
https://www.instagram.com/p/CU7jjT5oiSK/
Who needs a wood chopper?
https://www.instagram.com/p/CPTJw6-tXOZ/
Sweaty workout session
https://www.instagram.com/p/CPddj3kt2BZ/
Pool boy duties
https://www.instagram.com/p/CPvkYQ4N4NE/
He's sweaty again
https://www.instagram.com/p/CQ8pFp6NHk_/
Shower time
https://www.instagram.com/p/CSoyFnCIjzZ/
Wait, is that a mirror selfie? We're confused
https://www.instagram.com/p/CREZF-atL76/
OK, We're done
https://www.instagram.com/p/CVX8DjkIpZq/