You're already well into a hookup, everything is going well, things get hot, and then… something bad happens. Would you be able to stop yourself? That's what happened to this guy on Reddit, who came to share his story.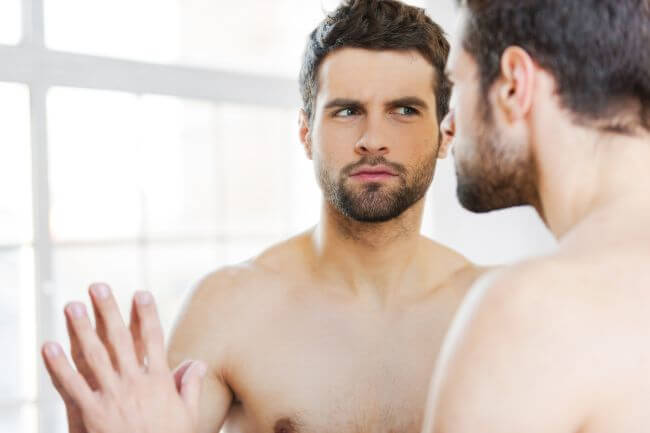 "I met a guy through Grindr", he writes. "After talking for a bit he invited me over to his apartment to talk in person and see where it went from there."
Sounds simple enough – but things got complicated fast:
We had coffee, he talked about his job, then we moved to the couch to get comfortable and to watch some TV while we talked some more.

We started to get a little frisky, I started to feel him up, he did the same to me. I eventually found myself on my back with him crushing me into the couch and feeling me up.

He whipped out his 7-ish long and almost ripped my shorts off and started to lube me up. I was 110% ready to get fucked.

The problem is that just as soon as he was ready to shove that in, I noticed that he didn't have a condom on.

He started pleading with me, promising me that he was clean, that it would only be a one time thing, that he'd pull out.

That was a wake up call for me so I motioned for him to get off me, when that didn't work I pushed him off just enough for me to slip away.

As I was pulling up my shorts and started to leave he then offered me money if I let him fuck me, after that I walked straight to the door and left as quickly as possible because I was sure he'd chase after me or something.

I'm really really pissed of because of how well it was going before he ruined the entire thing. The worst part? I had to walk home with a big wet splotch on my ass, baby oil running down my legs.