While we're enjoying our time with the hunky Spider-Man in the new PS4 game, hunky YouTuber AbsolutelyBlake is doing a Spider-Man rendition of his own – just, you know, naked.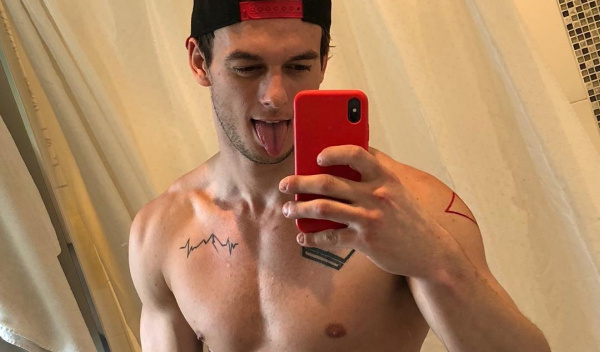 The popular YouTuber is no stranger to getting naked on social media. Or trying out sexy underwear. Oh and also trying out a prostate probe because why not.
But this time, we get a friendly neighbourhood naked Spider-Man, or at least Blake's version, with him crawling over his bathroom wall, because that's just the thing Spidey would do.
See for yourself:
Can we make this go viral? 1 Retweet to help 😂 #PowerInNumbers pic.twitter.com/KfbPDE5god

— AbsolutelyBlake (@AbsolutelyBlake) September 11, 2018
While he's off to fight Canadian villains (in the nude), we can enjoy a few other shots –
https://www.instagram.com/p/BnjxFIBh6be/?taken-by=absolutelyblake
And more…
https://www.instagram.com/p/BnEjBvxhvMN/?taken-by=absolutelyblake
Or just learn how to catfish him for nude photos, as he explains in his most recent video: