Ever since Tom Welling ended his run on Smallville, we haven't had a TV Superman. Well, now we're going to have one – Teen Wolf's Tyler Hoechlin is going to be the next Superman on… "Supergirl".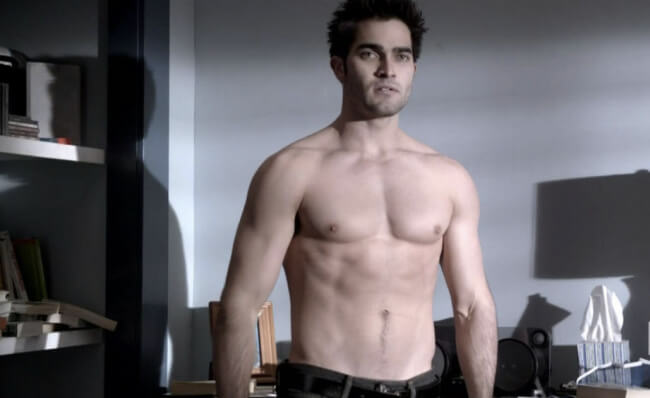 Superman was a prominent figure in season 1 of "Supergirl" – but in name only, as he was never actually seen on screen (of you don't count his super-boy version, and a shady silhouette on the first episode). But on season 2, he's going to have an actual role, and will be portrayed by the hunky Tyler Hoechlin.
Tyler's been a regular on Teen Wolf and appeared in several movies you've probably never heard of. But if you look at his abs – he definitely looks the part (man of steel, remember?)
"Greg [Berlanti] and I have wanted to work with Tyler for ages, so this worked out perfectly because Tyler is Superman," executive producer Andrew Kreisberg said in a statement. "We are so thrilled and humbled to add another amazing actor to the legacy of this iconic character."
Supergirl will return this fall, moving from CBS to The CW. Will a new Superman entice you to watch it – or is there only one Tom Welling?
Here's Tyler with his Teen Wolf co-star – Colton Haynes!
And here's Tyler getting all wet
h/t: Just Jared