Zander Hodgson and Troy Pes might be the hottest couple in the modelling world these days – not just because they're handsome, but because they keep indulging us with nude photos. And now, Zander "catches" his boyfriend… in the shower.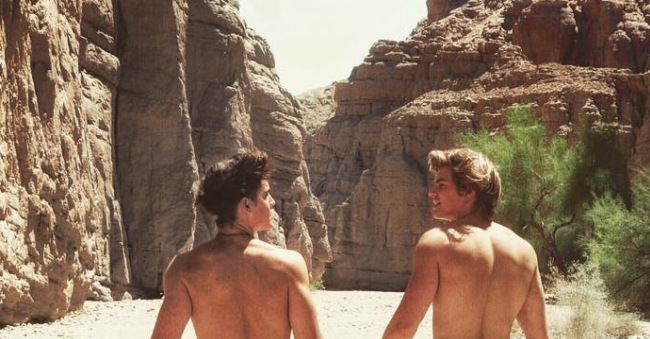 Back in April, 27-year-old Zander Hodgson, a model and actor who you might have seen on TV shows Coronation Street and Ray Donovan, came out as gay in an emotional video. A short while later, he made his relationship with fellow model Troy Pes "Instagram official".
Then, we saw their bubbly butts at the Box Canyon in California, along with a multitude of other adorable photos. Now, in a photo captioned "I spy a cutie pie", Zander gives us this shower peek (make sure you tap and swipe – there are two photos) –
Will Troy retaliate?
We'll keep watching, of course.