We already know Zac Efron is hot. And we also knew he has an equally hot younger brother, Dylan Efron. So when you put the two together, and take their shirts off, and get them all wet under a waterfall, what do you get? Double the abs, double the pleasure, double the fun…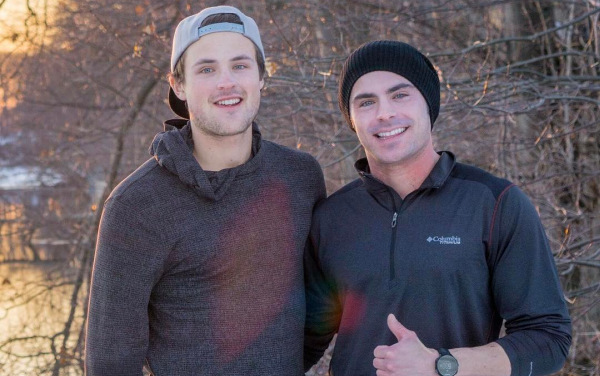 31-year-old Zac Efron (not a Disney Kid anymore! More like a Disney Man…or just a man) celebrated his brother Dylan's 27th birthday this week. Dylan, in case you were wondering, is not just a sexy body – he's not even an actor, but a writer and producer, as well as someone with a degree in economics. And he also has a sexy body.
To commemorate the birthday, Brother Zac posted some inspiring words on Instagram ("I'm so proud of the man you are today. Let's save the world together one waterfall at a time….") – but more than words, we were… "inspired" by the photos.
Be sure to swipe as there are several here:
And if you're still breathing – take a look at Dylan having some shirtless fun – with a buddy – on the beach.
Had enough? No? OK –