Last year, we told you about Zac Efron's equally hot younger brother, Dylan Efron. But now, with Dylan's latest thirst-trap on Instagram, we have to wonder… is he becoming even hotter than Zac?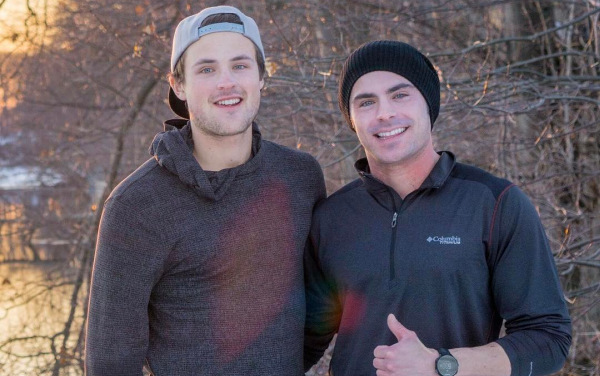 Dylan Efron, who is 26-years-old (Zac is 30-years-old) is not an actor – he's a writer and producer. He's also got a nice brain, with an Economics degree. But you know what's even nicer than his brain? His body.
Here, have a look (and make sure you tap – there are three hot photos there!) –
While you're trying to regain your breath, we'll tell you that brother Zac trolled Dylan in the comments, writing something about getting his socks back.
But let's have a look at those arms again.
And wait, there's a workout video, because of course –
So, which brother is hotter?