What will Hollywood think of next? Zac Efron, along with Dwayne "The Rock" Johnson will soon be on our screens with the new, rebooted Baywatch movie.
A new teaser from the movie, reveals a scene where Zac has to handle a penis. Unfortunately, it's a dead man's penis.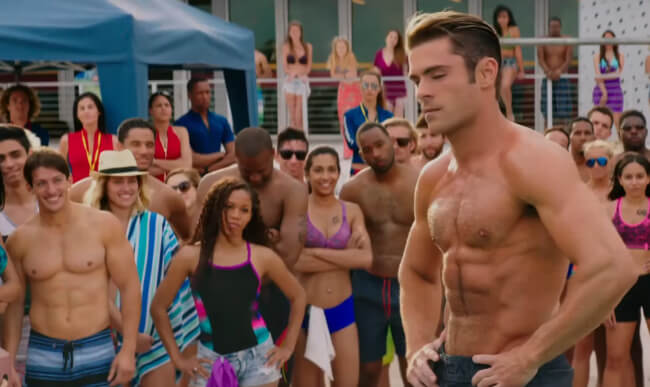 The new Baywatch, due out in May, is about two lifeguards – Zac and Dwayne – who patrol a beach in California. During CinemaCon in Las Vegas, the audience were shown clips and footage from the movie, with explanations from Dwayne.
In one of the scenes, according to The Hollywood Reporter, Zac Efron's character goes to the morgue, along with Dwayne's character, to investigate a murder. At the morgue, Dwayne tells Zac that he has to check the dead body's private parts.
Zac is then forced to lift up the body's penis, with Dwayne taking a snap of the scene with his phone – revealing this was all a joke at Zac's expense.
The audience in Las Vegas reacted to this scene with "a gasp". No wonder.
For now, here's the latest trailer, featuring a rather shirtless Zac Efron: