"I'm gonna F**k That Kid" – Those were the words uttered by Julia Louis-Dreyfus, as a desperate housewife who finds out Nick Jonas is her new lawn guy, on this week's Saturday Night Live. And hey, can you blame her?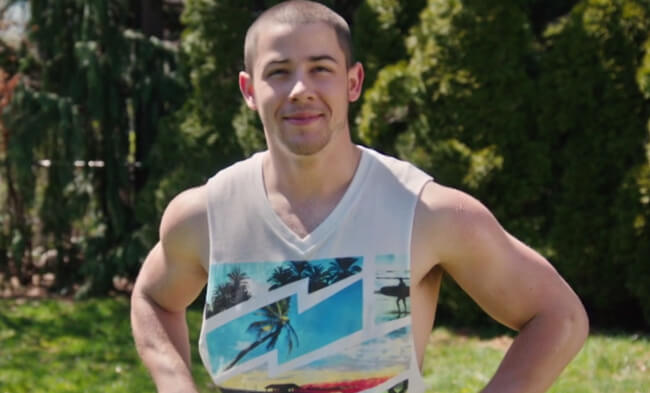 Nick Jonas was the musical guest on this week's SNL, where he performed two songs from his new album – Close (with Swedish singer Tove Lo) and "Champagne Problems".
Then, he also appeared in the sketch with Louis-Dreyfus, in which she tries to end a sexual relationship with her pool boy (Pete Davidson), only to find out there's an even sexier young guy mowing her lawn – the sweaty, muscular Nick Jonas. Louis-Dreyfus then channels us all, with the aforementioned "I'm gonna f**ck" that kid".
Watch the clip right here (unfortunately it's open only for U.S. viewers at the moment) –