Hot Hollywood actor Zac Efron has given us a lot of pleasing headlines lately – from stripping down on a beach, to giving a lap dance. Now, he's back with a weird treat – him in a tight, leather dress and high-heeled boots, on the set of his latest film, "Neighbours 2: Sorority Rising".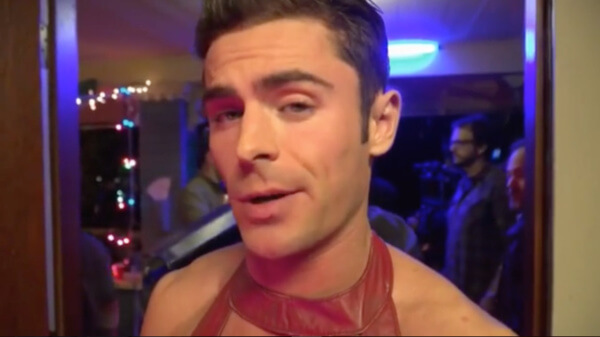 It's definitely a strange new look for Efron, and he knows it,  as he apologizes to his mother and tags the video with "#CallYouAfterWork2Explain".
Weird or not, with a body like his, he looks sexy in, well, anything (or nothing at all).
Watch the short clip right here:
h/t: Attitude