A while back, Olympic diver (and openly gay) Tom Daley was presented with a challenge by BBC Radio 1, the British radio station: to pose as a receptionist at the BBC offices. The results were hilarious – and sweet.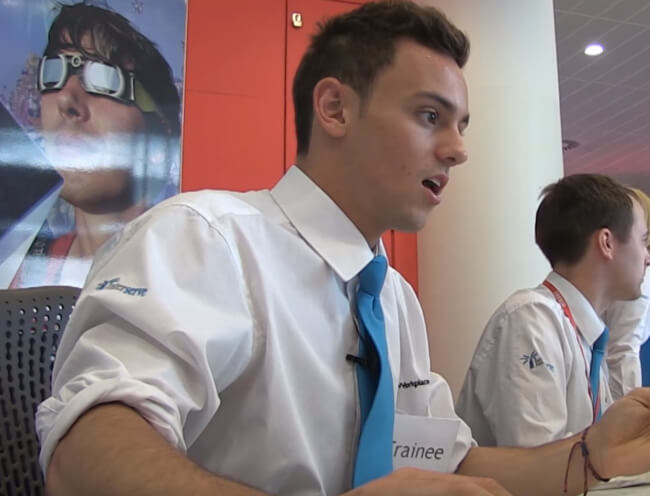 Wearing a white shirt, the official BBC blue tie and a trainee badge, Daley took his post after only 5 minutes of training. He was following in the footsteps of Daniel Radcliffe, who took part in a similar prank as the receptionist for NYLON magazine.
Daley, who is already one of the sweetest guys out there, was simply adorable, trying to appease various individuals, including some fans who recognized him and were quite surprised to find him working reception. He also had to deal with a few "planted" troublemakers – and did marvelously at that as well.
Watch the entire video right here: