Ever thought you would listen to someone called "The Shirtless Violinist"? Now you can, listen – and of course – gawk at, with his impressive body and beautiful cover of… a Justin Bieber song.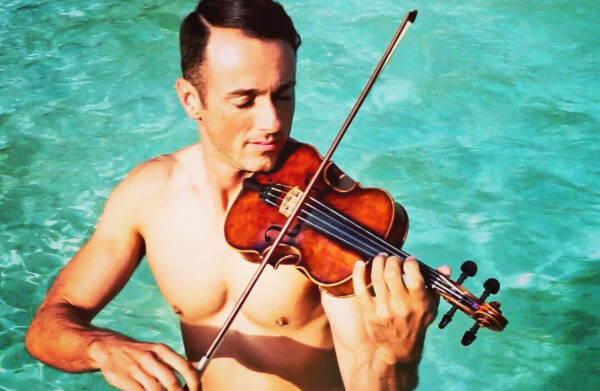 Matthew Olson, who is openly gay, is using the "Shirtless Violinist" project for charity, to help raise awareness of homelessness, mental illness and substance abuse, and is calling for viewer to donate.
He plays – shirtless, of course – in various scenic spots, so you get a beautiful background AND a beautiful shirtless violinist.
For his first video, he did a cover (shirtless cover… pun intended) of Katy Perry's rise:
For his second video he took on the artist best known for being shirtless – Justin Bieber:
Now we're just waiting for a full-on shirtless orchestra.