Davey Wavey often has the most adorable guests on his channel. This time, he's collaborating with YouTuber Jordan Doww, giving us a series of gay sex tips.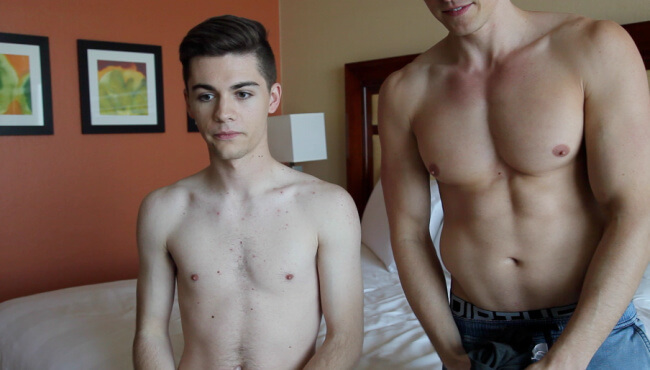 Jordan, who Davey refers to as "The Twink Superstar", is indeed a popular gay YouTuber, and yes, he's kind of a twink.
Of course, Jordan and Davey are not exactly on the same page when it comes to tips on guys. Jordan wants you to remember his birthday, Davey thinks it's imperative to remember the balls. They also have very different reasons as to why you should NEVER have white sheets.
Plus, you'll get to hear the twink talk dirty.
Watch the full video right here: