It's right about time to start carving your pumpkins – but there's only one correct way to do it: half-naked. (Better yet, naked – but that can't go on YouTube). Daniel X Miller and Matt Crawford have decided to make a competition out of it.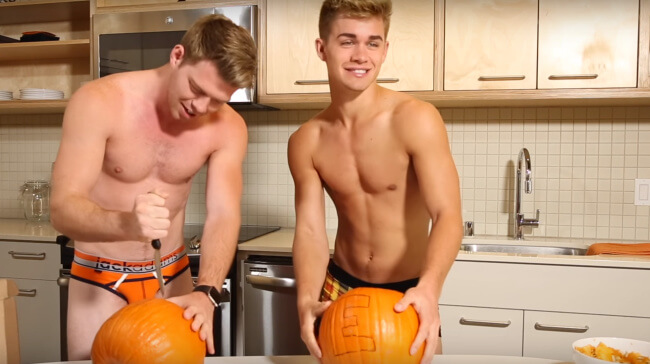 Brought to us courtesy of The Underwear Experts, Daniel and Matt wear very little, as they pull out their knives – and start the carving. (Please, don't try this at home – that is, definitely try the underwear-only thing, but don't hold a speed contest when holding a knife).
You're supposed to vote for the winner in the comments, though it was difficult for us, as we weren't really looking at the pumpkins.
Watch it right here: