Superstar singer and model Shawn Mendes spent a day kissing a bunch of guys on the forehead, and then emotionally breaking up with – and hugging – another man. How did that come to be? Because his Twitter fans told him to.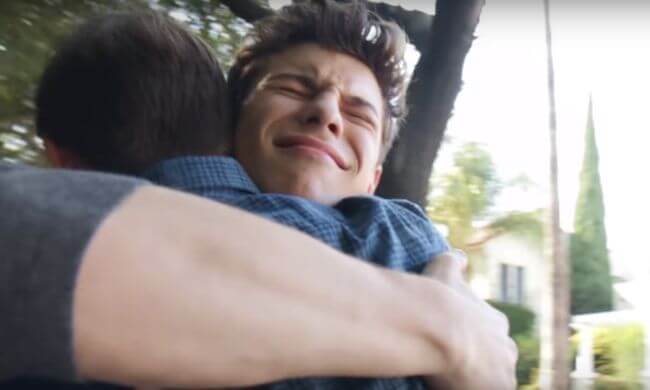 Buzzfeed's Keith Habersberger played an amusing game with Shawn – his Twitter followers were asked, via polls, to dictate his actions for the day. So it started with Shawn kissing a bunch of strangers (including at least two guys!). Remember, though – Shawn made a point of declaring he's not gay.
But when Twitter commands – you follow. So Shawn went on to sing a fast-food order, sing to a baby ("I'm going to be a great father!") and then – pretend he's having an emotional breakup (plus a touchy-feely hug) with Keith.
Watch the video right here: