It's quite rare for male stars in mainstream movies and TV shows to show their penis in all its glory. And it's even more rare to see an uncut one, especially in American movies – but, surprise – they do exist.
Some figures state that more than 80% of Americans are circumcised. While there's no official registry of Hollywood stars who still have their foreskin intact, it's safe to assume they're pretty rare – and seeing the proof on-screen is even harder (pun intended.)
Since we like exotic things, we're bringing you a list our friends over at Mr Man have compiled – of Hollywood stars who put their foreskin front and center in front of the camera.
While we can't show you the uncensored photos, you can see it all – including the actual video clips – via the Uncut Playlist on Mr Man. You'll have to pay for some of it – but their trial is a great deal.
1. Ewan McGregor – Young Adam (2003)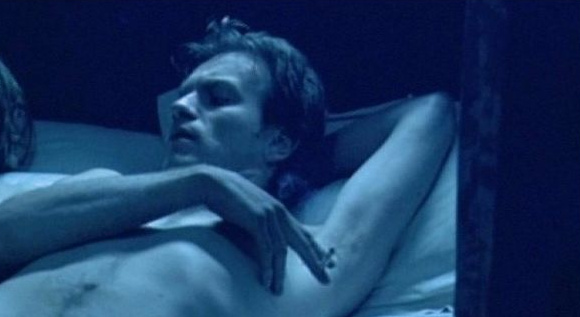 Ewan McGregor, as a good-hearted drifter (or is he?), goes full frontal with his foreskin in Young Adam. The Scottish star scores throughout the film and we score with peeks of his penis.
2. Tom Hardy – Bronson (2008)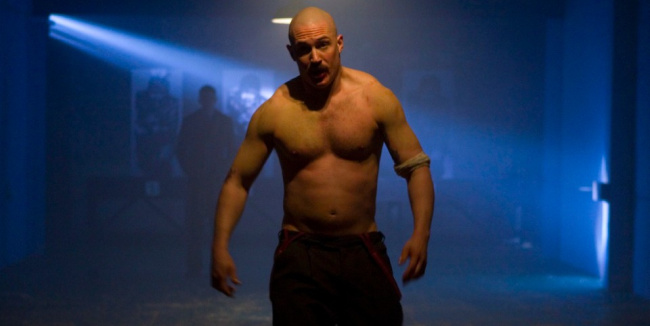 Tom Hardy whipped out his uncircumcised penis and got lubed up for a fight in prison drama Bronson. Hardy appears nude in multiple scenes, showing off his amazing, super-hero like physique – though you might not recognize him with that moustache and no hair…
3. Javier Bardem – The Detective and the Death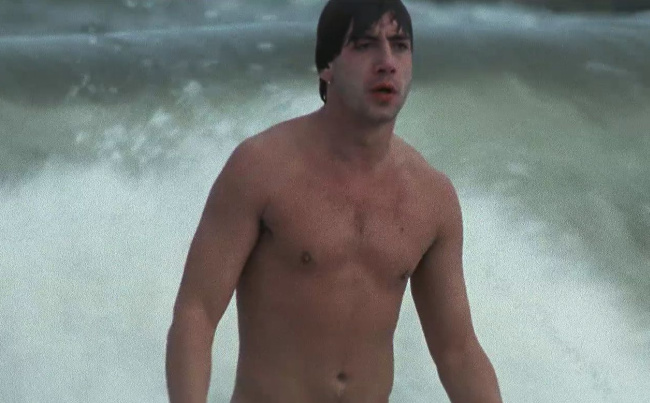 Javier Bardem wows us with full frontal fun in The Detective and Death. This smouldering Spanish hunk is packing in his pantalones. All is revealed when Javier emerges from the ocean completely naked, his stones and girthy sausage gently jiggling as he walks.
4. Daniel Craig – Some Voices (2000)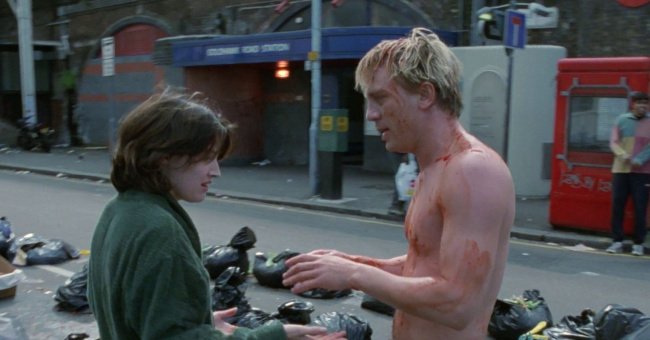 Daniel Craig decides to engage in some street art in Some Voices. This requires him stripping completely down and letting his paintbrush hang out for all to see. And then – surprise – James Bond is uncut.
5. Martin Hedman – Kärlekens språk 2000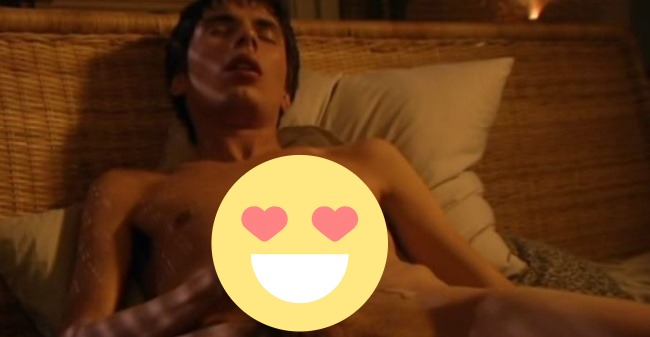 This movie already starred in our list of movies where the male actors actually masturbated – and indeed, the sexy and slender Martin Hedman brings his A-game, showing his impressive uncut erection.
From masturbation, homosexuality and oral sex, this Swedish flesh-filled flick has it all.
6. Darren Moss – X: Night of Vengeance (2011)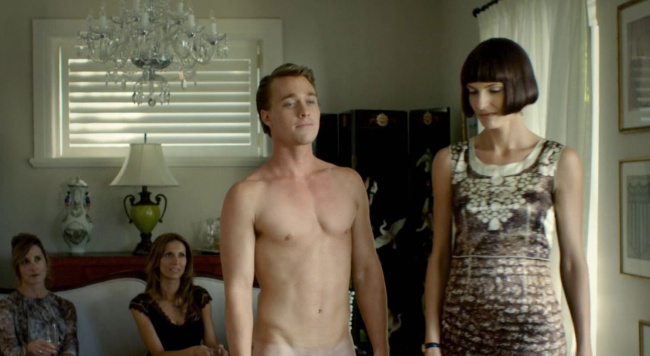 Blond, built, and beautiful, Darren Moss is a naughty Aussie who, unfortunately, hasn't done MUCH (yet), but watching him in X: Night of Vengeance, an Australian erotic thriller that centers around the world of high-end prostitution, certainly leaves us with a taste for more.
Watch The Full Uncut Playlist Here