We often make assumptions on people based on how they're dressed, or where they're from – but sometimes we find kindness and positive hearts where we least expect them.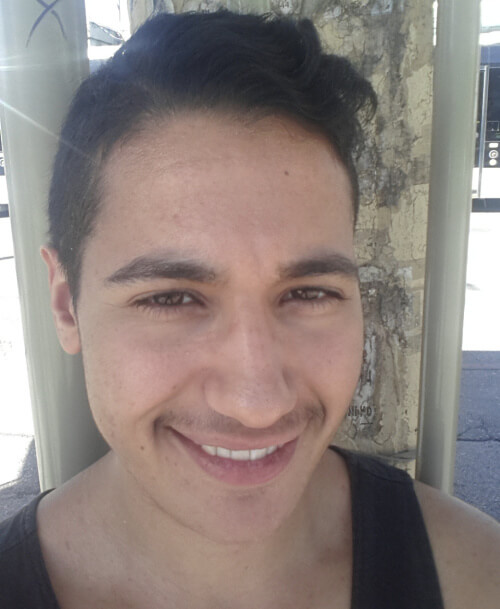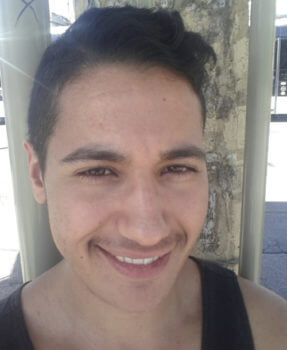 That's exactly what happened to an Israeli transgendered man, who has met the mother of The Queen of Hearts at the DMV, of all places.
"Today I've arrived at the DMV offices to change the photo on my license", writes a man called Toar Israel in a Facebook post (originally in Hebrew). "It's the most annoying place".
And the story continues:
I've issued my original permit when I was younger than 18. Back then I had a round feminine face, and a blue braid. Obviously, that photo is no longer valid as it no longer identifies me.

Aside from having to wait in line for an hour and a half, there's always the fear of how these closed-minded bureaucratic systems will react to my gender change. It's nerve wrecking. I'm tired of trans advocacy. I'm tired of advocacy in general – just don't be an ass (or I'll hit you).

So after an hour and a half, I finally get to see the clerk – an ultra orthodox [Jewish] woman with a head cover. Next to her: a trainee – an Arab woman, also with a religious head cover.

"Hello", I start with an already desperate look. "I want to update my photo and name, due to a sex reassignment process."

The ultra-orthodox woman responds: "You're a transgender?"

"Yes, I admit it."

"Admit it? Be proud of it!", she tells me. And then she asks her Arab trainee: "Do you know what a transgender is?"

"A fag", the trainee answered.

But the clerk won't have it: "Remember how I told you about Malachi, who wanted to dress up as The Queen of Hearts and wear a dress to school? So if he grows up and continues with this, he will probably be a transgender."

"I'm sorry, what?", I asked.

Illustrative Photo: Deposit Photos

"My son is 8-years-old", she tells me, "and in Purim [A Jewish holiday] he wanted to dress up as The Queen of Hearts. And sometimes he steals his sister's dresses, and wants to go to school like that. And he's in a religious school."

"WOW", I proclaimed. "So what do you do?"

"I let him".

"What?", asked the trainee, "Why would you let him confuse himself?"

"I'm letting him express himself", she answered.

By this point, I wanted to hug her, but there was a glass window between us. While she was signing my permit, I lowered my head.

It'll be embarrassing for them to see a man crying.