Believe it or not, 2018 is coming to a close. It had good things, it had bad things, and it had… lots of naked men on TV and in films. Hurrah! So let's have a look at some of the sexiest ones from this year…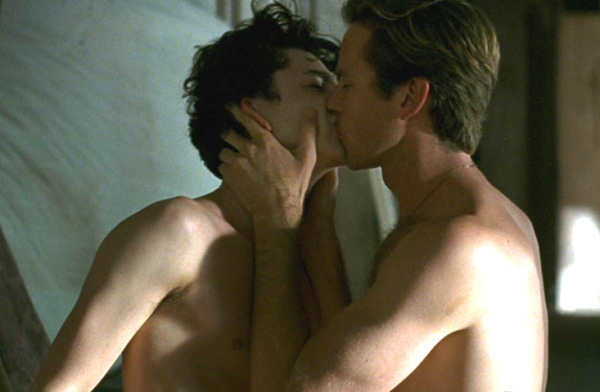 Our friends over at Mr.Man have a festive annual tradition – they countdown the ten hottest naked men scenes on TV and film for the previous year.
We're going to give you a taste with six out of the ten. If you want to see the full – and uncensored – list, head over to Mr.Man – there's also still time to get their Lifetime Membership deal which is going to end soon – so hurry up.
Oh, and for some nude time travelling, also check out Mr Man's Top Naked Scenes for 2017.
10. Chris Pine – Outlaw King
Thank the heavens – and Netflix. The most anticipated nude scene of 2018 comes from Chris Pine in Outlaw King.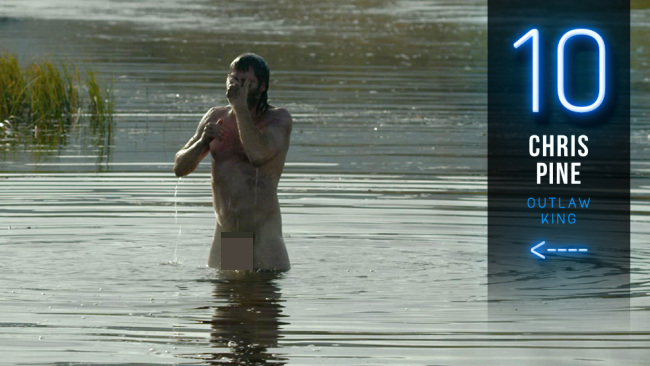 He made international headlines with rumours about his head popping out of the water as he bathes naked in a lake. And… it was worth the wait! See the uncensored version on Mr.Man.
9. John Krasinski – Tom Clancy's Jack Ryan
The Office's Jim got a promotion – and abs – when he played action hero Jack Ryan and gave us a glance at that ass in the shower.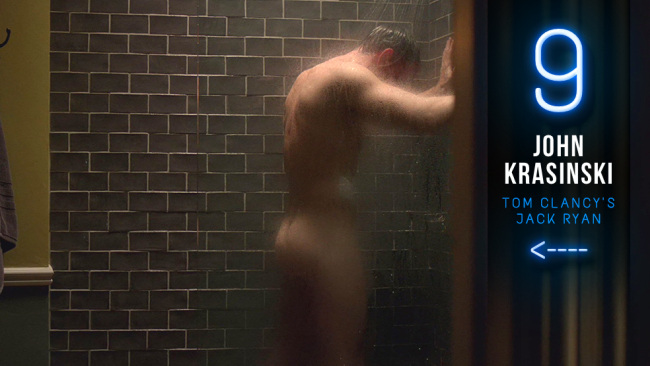 We'll take another order of those steamed buns, please!
8. Y'lan Noel – Insecure
Y'lan has no reason to feel Insecure because his ass is a mASSterpiece (get it?) in Insecure.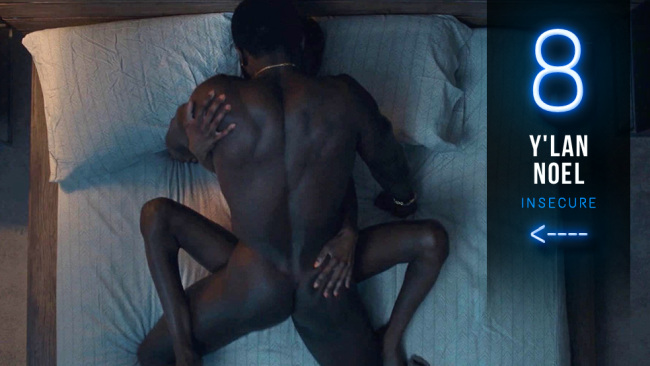 This season featured a gorgeous aerial shot that gave us a bird's eye view of his beautiful butt. Can we get more please?
7. Adam Devine – Game Over, Man!
We say Game On to Adam DeVine's fantastic nude scene in the Netflix comedy Game Over, Man!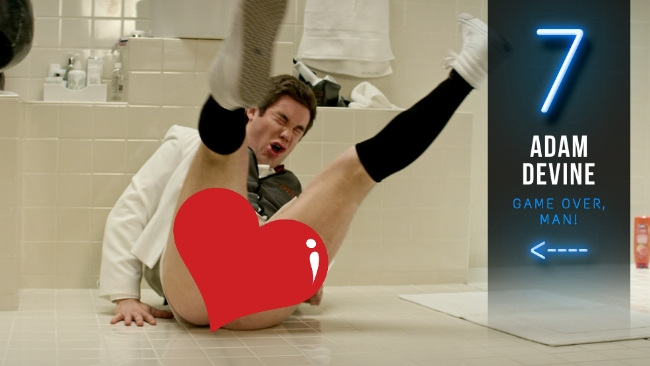 He does a bit of autoerotic asphyxiation when he is pantsless in a closet, holding his plump dick. We get a more divine treat when DeVine is thrown across the room with his legs in the air… Go to Mr.Man for the… very… explicit version.
6. Gbenga Akinnagbe – The Deuce
Gbenga Akinnagbe goes big when he poses with his enormous penis for a very impressed photographer in The Deuce.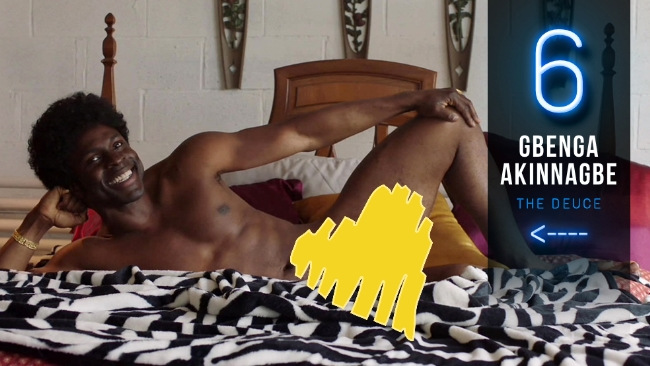 You know what they say: go big or go home with us, please! And again, if you want the VERY NSFW version – it's waiting for you on Mr Man.
5. Charlie Hunnam and Rami Malek – Papillon
We were very hopeful that prison movie Papillon would feature nudity and, boy, did it deliver.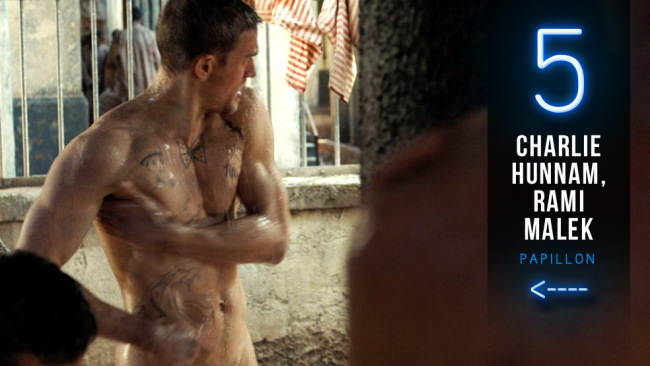 Charlie Hunnam and Rami Malek both show off their butts when they shower together in this scene that felt like it was ripped from our fantasies.
Want to know who made the TOP spots? (That's not a reference to their sexual preferences, mind you!). Spoiler: They're hot. And they're naked. Go over to Mr. Man to see the full, uncensored list.
And for more naked celebrities – Mr Man are having their limited time Lifetime Sale – all the naked celebrities you could ever dream about… for $99. For life. Forever. Don't miss it…