We think it's safe to say Chris Hemsworth is, these days at least, the most successful Hemsworth brother. But his brother Liam is a big movie star as well, while the third Hemsworth – Luke – isn't too far behind.
There's one thing, however, they all share – they all look very hot when they're naked. And they all GOT naked on our TV and movie screens…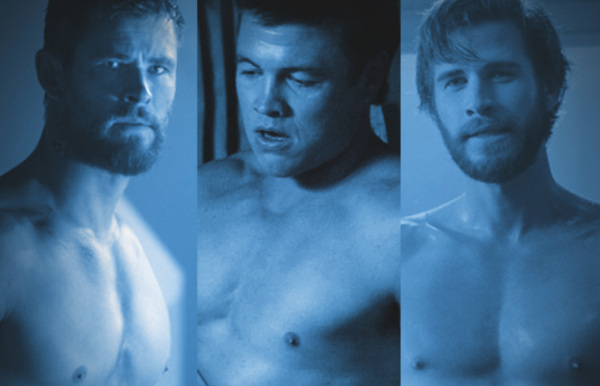 So while we've taken a close look at Chris Hemsworth's nude scenes before, it's time to take a look at all three of them… and who better to do that, with photos AND a video, than our friends over at the naked male celebrities mega-site, Mr Man?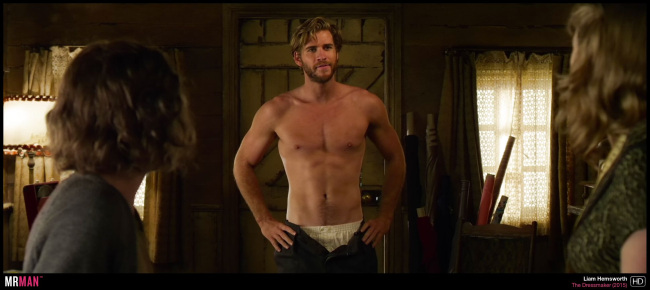 Let's start with the guy who doesn't wear the pants in this family. Luke! He's most known for Westworld, but way back in 2007 he showed off his super plump smooth ass on the Aussie series Satisfaction.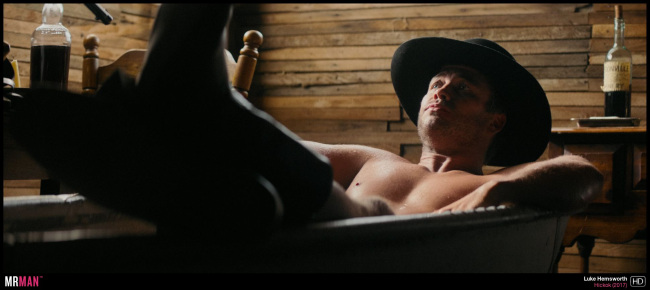 Liam Hemsworth has become famous for his pec-tacular bod, which we've been peeping at for many years. But it was his work with Luke on Satisfaction that led to our only ass scene!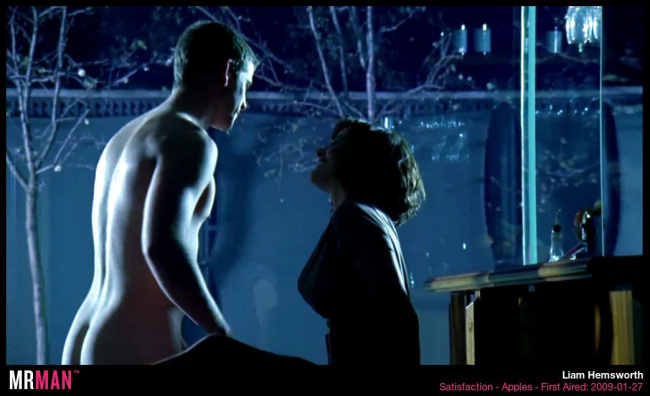 Keeping with the family tradition of showing plump ass, Chris stripped down in 2013's Rush. We got to see his muscly back and tan-lined tush.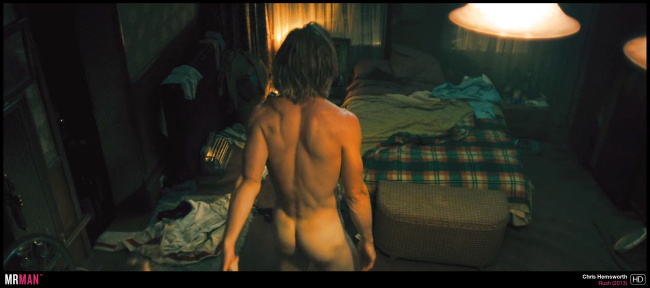 Of course, he's also been shirtless in pretty much every project he's appeared in, and in 2015's Vacation we even got a peep at his CGI cock. Close enough, isn't it?
As always, we had to cut off some of the more… explicit scenes. So for the uncensored version, go over here to Mr Man.