Big Brother, especially in its UK version, has always been a pretty raunchy show, full of half-naked (sometimes all-naked) hunks. Unfortunately, they often focus on what the girls are doing…
But not this time, as three of this year's biggest Big Brother studs stripped – and took a shower. Together.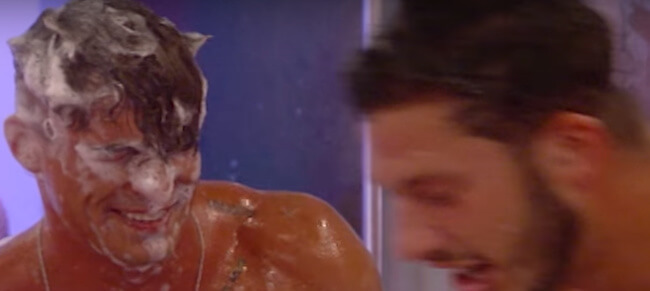 It all started when Lotan Carter, a former stripper, dancer and one of this season's hottest men (plus, someone who insured his own penis), decided it was time to clean himself up on this week's episode.
He stripped and went straight into the see-through in-house shower. But then, fellow hunks Tom Barber and Kieran Lee decided to jump into with him.
Ah, boys will be boys, especially in the shower, and the three proceeded to lather up, play with water (and with each other), and have some wholesome, wet fun. One of them even bared his ass right in front of the camera.
Enjoy: