The right tune, with the right guy, can elevate your sexual encounter to whole new levels (hey, even the right tune with the wrong guy can do wonders). Here are some songs that would fit the mood perfectly.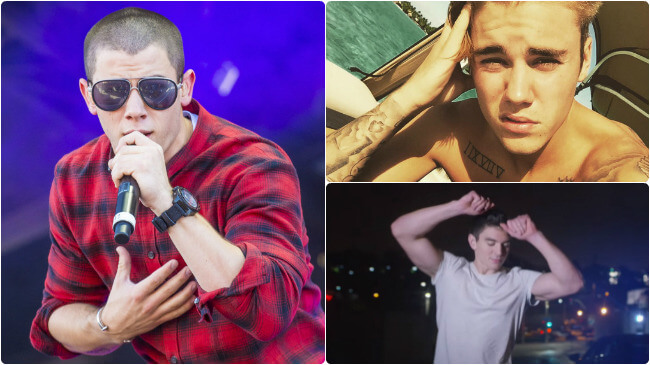 1. Closer: Nine Inch Nails – "You let me penetrate you, you let me complicate you" – And it gets even more direct
2. Get On Your Knees: Nicki Minaj – Sometimes, it's all in the name
3. Crash Into Me: Dave Matthews Band – "You come crash into me / And I come into you" – Just remember to be safe
4. I Wanna Be Yours: Arctic Monkeys – "I wanna be your vacuum cleaner" – That's one way to call it
5. Fools – Troye Sivan – Always helps when the performer is gay himself, plus the hot kissing guys in the video clip
6. Smooth Operator: Sade – When you're so slick and all ready to go
7. You Can Leave Your Hat On: Joe Cocker – Sometimes you have to go with the classics, even though the clip is SO STRAIGHT…
8. Physical: Olivia Newton-John – Sometimes you just need an 80's vibe
9. Shut Up And Sleep With Me: Sin With Sebastian – The beat might be annoying at times, but you can't beat the lyrics
10. Bedroom Hymns: Florence And The Machine – Such a great beat, just perfect for…
11. We Are The Night: Steve Grand – This particular remix will have you trembling in your trousers
12. In The Navy: The Village People – Because come on, we have to respect the past. "Where can you begin to make your dreams all come true?"
13. Oh Girl: Justin Bieber – "Yeah would you come right here and do it, baby? Cause I need you to do it, baby…"
14. Chains: Nick Jonas – Because who can resist adding Nick Jonas to his bedroom?