The people of Ottawa, Canada have recently re-discovered a long-standing "tradition" at a local university, that involves teams of students performing sexual acts "for points", as part of a naked bar crawl. Calls have been made to the university to condemn this "disgraceful" event.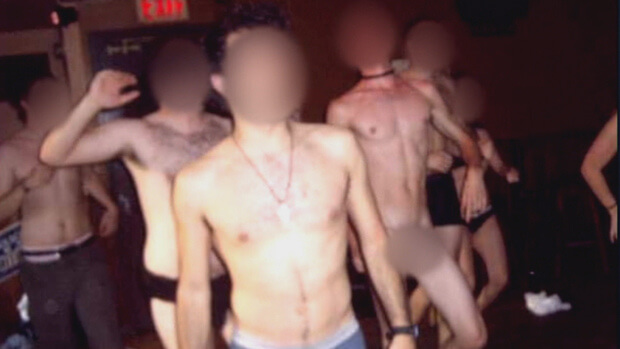 The yearly event, called "Vet's Tour", has been going on for many years, organised by the University of Ottawa's Science Students Association (yes, think "geeks gone wild"). The unofficial slogan for the event was "It's not peer pressure – It's just your turn."
This year, CBCNews reports, the pub crawl took place on October 7, and came to light after Yasmine Mehdi, a news editor at the French-language student newspaper La Rotonde, "infiltrated" the event – and was shocked at what she saw.
The event, which is invite-only, included challenges such as being naked in the bar, performing oral sex on one of the judges, having sex in a bar bathroom, eating a doughnut off a judge's penis, and "eating 5 pubic hairs while making sexual noises", for a 1,000 points.
The university has condemned the event, which has since been cancelled for next year.
Watch CBC's report right here: