Depending on the year you were born (and, obviously, the country), being invited to your school's homecoming ceremony by YOUR BOYFRIEND was only a dream.
These days, however, it's very much a possibility – but this video is so adorable, it'll bring you to emotional tears.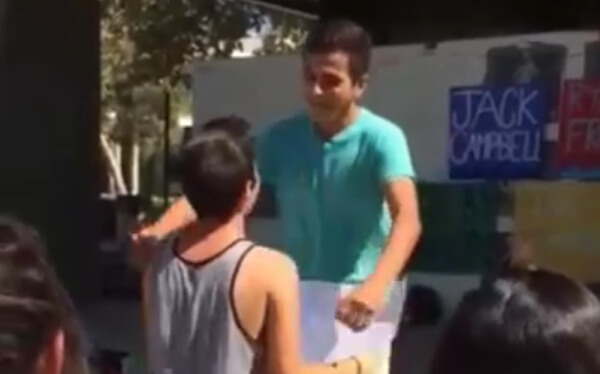 The viral video, that's been spreading around social media like wildfire this week, shows a high school student who recruited the help of his fellow students, for a musical surprise to his boyfriend – all part of asking him to homecoming.
I guess what I am saying is there is no better chance, than for you to come with me and teach me how to dance…
You can guess what the boyfriend's response was… or better yet, watch it all right here:
h/t: Gay Star News