Prom is a major event in many teenagers' lives. But when you're a gay teenager, prom is often a disappointing experience, and only a few get to go to prom with someone they actually love. Evan and Zach decided to change that, and go together as a loving couple – even if it took them a few years.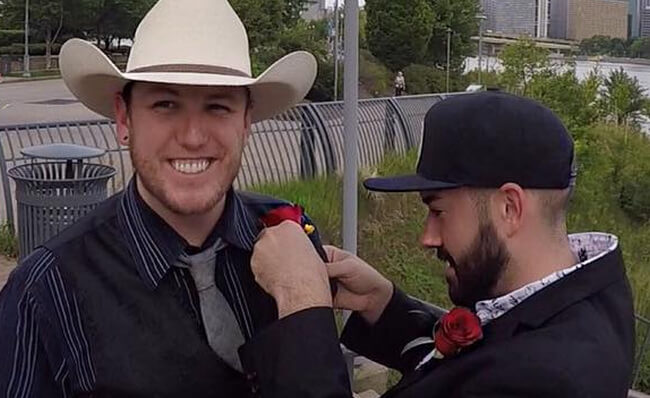 Evan Campbell and Zach Ambrose are a couple from Pittsburgh who are also YouTubers. Last month, Evan found out about an upcoming event in their hometown – a "redo" of prom, but for grownups – and Evan decided to ask Zach out, and document the whole thing.
"It's a chance for you to do prom all over again, if your first time wasn't so great", Evan explains in the video. "We had a fun time in prom, back in high school, we both went with friends – but we kind of want to go with someone that you love, and not just a friend. So we decided to use this opportunity to get the prom we always wanted."
But Evan still needed one important thing – a date. "So… I'm going to surprise Zach, and ask him. See if he's going to go to prom with me."
And surprise him he did – Evan prepared a very emotional prom proposal (Promposal!), with balloons, paper ornaments and a hand-written sign. When Zach got back home – he just couldn't hold his tears back – and you're probably going to tear up as well.
Watch the proposal – and then the actual prom night, in their video: