Openly gay country music star, Steve Grand, is back with a new video on his YouTube channel – this time he's here to say it's OK to objectify his shirtless gym body – sometimes.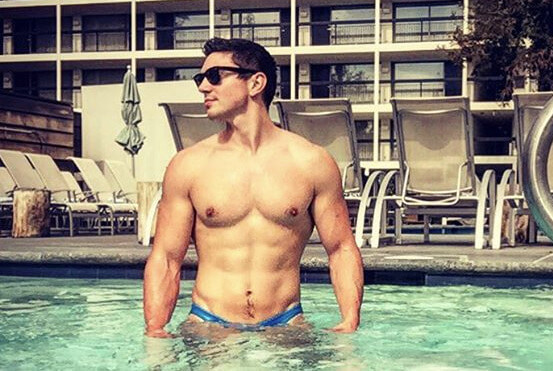 Last year, the gay internet was debating whether it was OK to pay so much attention to Grand's handsome physique, and less so to his (genuine) musical talents. Back in June, he wrote this in a Facebook post:
 It would be nice if any other aspect of my life/work as an artist/advocate got a fraction of the press I get for wearing a bathing suit by gay media.
Since then, he wore more bathing suits, and posted those pictures on his Instagram account – which have led some to criticize his supposed duplicity. In his new video, Grand explains that he was never really against being objectified – he just doesn't want it to happen ALL THE TIME.
"I never asked never to be objectified. I did express some frustration with some of the gay blogs who posted almost exclusively the same shirtless pictures, mostly those old modelling pictures of me from when I was 19.

"As a human being I was a little frustrated. It was unprofessional, it was lame, but I spoke out.

"Yeah, I look fine. Our community seems to love to embrace beautiful sexually empowered liberated artists and songwriters who flaunt their bodies – when they're female, yet roll our eyes up at gay men who do the same thing.

"Fuck yes, I'm using my looks to my advantage. It's a competitive world out there. Are you not using everything you have? Use what you have."
See the whole video right here: