Steve Grand is a man of many hats (including this one) – he's a singer/songwriter, an openly gay community advocate, and – a major hunk.
So when, after a show, he posts a photo of himself with very little clothes during a pool party… we know which hat we're thinking of.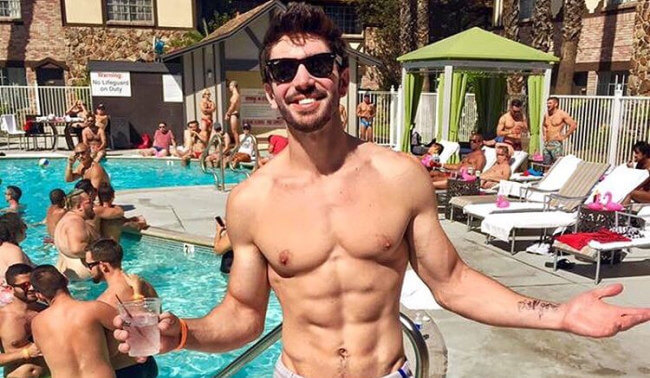 Last Saturday, Steve performed at the "Gay Days Anaheim" festival, an unofficial gay celebration at Disneyland Park in Anaheim, California that takes place every year.
After the show, Steve took part at a pool party, which gave us this marvellous photo:
And another one:
We're looking forward to hearing – and seeing – more.