While it's true that Steve Grand often shows up on these pages when he does something with his sizzling body (or with his tiny speedo) – it's a good idea to remember he's also a talented singer.
And what better way to be reminded of that, than a beautiful acoustic version of one of his songs, performed live.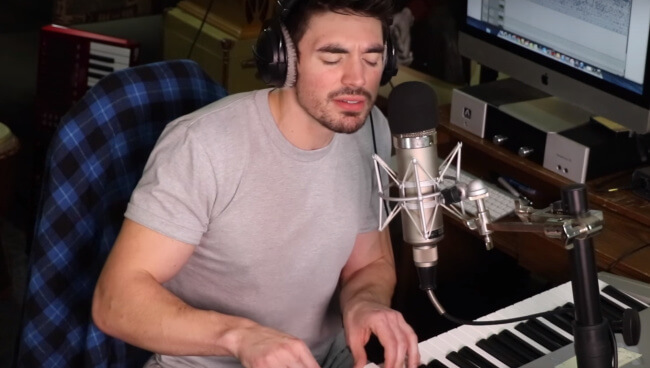 "Soakin' Wet" was originally part of his 2015 album, "All American Boy". But with the electronics stripped off, this version, with only Steve's piano and vocals – turns into something else entirety.
So you got your big job
And moved out to the city
Always said you wanted out of here
But now you're back here at my door
With your eyes fixed on the floor 
Watch (and listen) right here: