7 years ago, Stephen Gately, the openly gay Boyzone member died unexpectedly while on vacation in Spain with his husband. On the anniversary of his death, band leader Ronan Keating posted an emotional tribute.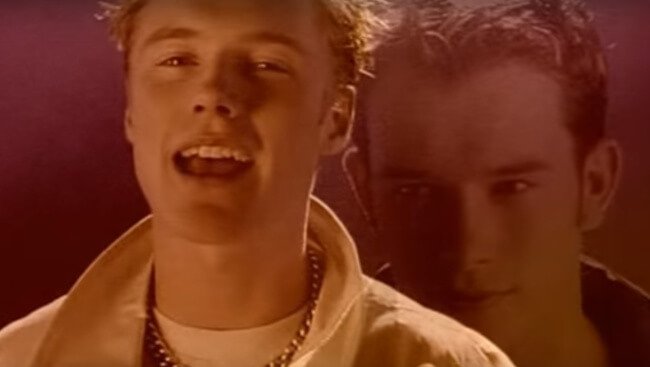 Boyzone was a very popular Irish boy-band during the 90's. Gately came out of the closet in 1999, something quite unheard of for boyband members back then (and, let's face it – still is today). In 2003, he wed his partner, Andrew Cowles.
On October 10 2009, Gatley died in Spain at the age of 33, from an undiagnosed congenital heart defect. On the night of his funeral, the remaining band member slept at the church, in sleeping bags, keeping Gately's body company – as a promise to his mother, who told them he was afraid of the dark.
Yesterday, surviving member of the band, Ronan Keating, took to Instagram to post this moving tribute, quoting Zeus from Disney's Hercules:
Want a trip down memory lane? Watch Boyzone's cover of Father And Son: