We love it when Spanish-born supermodel River Viiperi goes on vacation – because he always seems to pack hardly any clothes at all.
And then, wearing very little, he posts vacation photos on his Instagram account, and we get to have a good time even if we're NOT on vacation.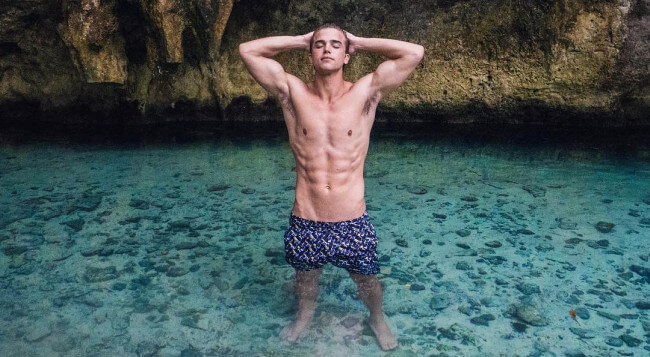 This time, the 25-year-old model is in Tulum, Mexico. The surroundings are beautiful, but, as you'll soon see, the hot model in each frame is even more beautiful, with his body in top form.
River having a drink
"We grow together"

Hello there
Oh no, his swimsuit seems to be falling