River Viiperi's always been one of my favourite models. The 25-year-old Spanish-born cutie has a handsome face, that goes along with a perfectly built body.
Plus, he's a big supporter of the LGBT community – so that's another plus.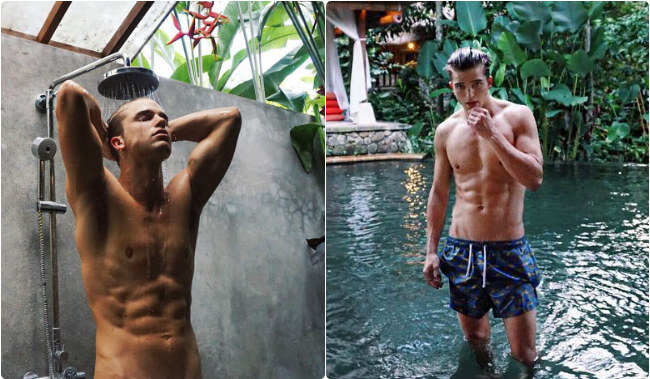 Of course, he's at his best when he's not wearing much. We've seen him in the shower, we've even seen him naked, and now get to see him on his vacation in the island of Bali.
Naturally, when you're a hot model and you're on vacation, you don't wear much. Which is good news for us.
So enjoy:
The start of a great vacation:
Shower time!
Making friends
Some wet fun
Chilling in Paradise!
https://www.instagram.com/p/BO51WG9AHu8/?taken-by=riverviiperi