It's that time again – when we check (up close) what's going on on River Viiperi's Instagram page, and whether he got naked recently. And guess what… He did! So we're as happy as ever.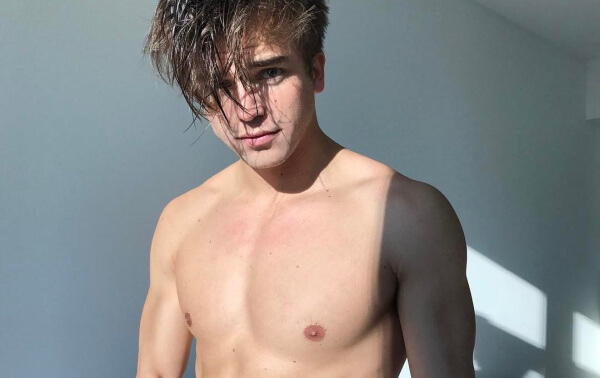 River Viiperi is a veteran, 28-year-old Spanish model, who we've been following for years now – and for good reason.
He's handsome, he's very gay-friendly, and – he gets naked a lot. So, you know, there's that.
This time, River got naked in his… bed. Does that mean he sleeps in the nude? We have to wonder. Really, give us a minute to, ehm, dream about that. While you go and look:
https://www.instagram.com/p/B759AIiFj8o/
But did you know River looks just as good in the kitchen?
And he can leave his hat on…
And, naturally – let's end things in the shower.
Don't worry, we'll keep you posted when he does it again!
Until next time…