Last month, the internet went crazy when reality TV star Brandon Myers tried to show off a new tattoo – and "instead" put his huge bulge front and center. Now, to his fans' delight, the bulge is back… and bigger than ever.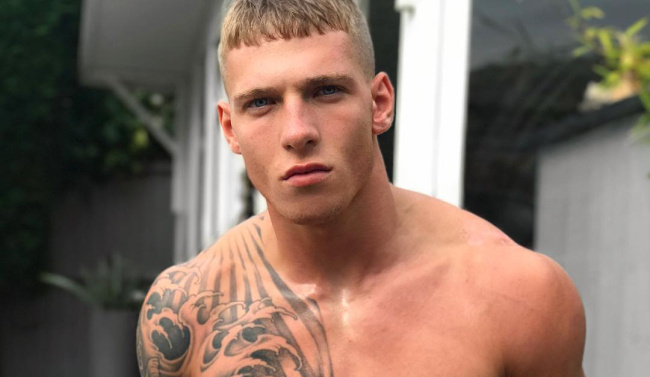 Brandon Myers is a model who took part in UK raunchy reality TV series Ex On The Beach and at some point even tried his hand (and other parts) in porn. Brandon will soon appear on another sexy reality TV show, Bromans, where eight couples will go back in time to compete in the Roman Empire and live as gladiators.
But before that, Brandon took to Instagram again, where has more than 100,000 followers, and posted a very… revealing underwear shot. Brandon's fans were understandably impressed by the size of that thing.
https://www.instagram.com/p/BYgtPBGAE6b/?taken-by=brandonpmyers
In the caption, Brandon promises we will see him in briefs all the time in his new TV show – we'll keep watching.

And if you want some more of Brandon – he recently posted this photo as well: